The Third International Forum on
Transportation of CO2 by Pipeline
CO2 Pipelines Short Course 18-19 June
Conference 20-21 June
Newcastle, UK
Pipeline Transportation of Carbon Dioxide Containing Impurities
Course schedule
Monday and Tuesday
18-19 June
09.00 - 17.00
The course covers the entire spectrum of technical issues and requirements for the design, construction, operation, maintenance, risk and integrity assessment of pipelines carrying impure CO2
Who should attend?
Professionals who require in-depth background and technical requirements of transport systems for impure CO2 , including pipeline engineers and designers; regulators, health, safety and environmental specialists.
Documentation
The course will be fully documented, with all slides and related documents provided as an Acrobat PDF document. We will send you a link to download the document as we get nearer the course dates. The course slides will also be available on a CD at the registration desk. For this reason, please bring a tablet or laptop to the course. In addition to the PDF, you will also will receive a copy of the instructors' reference book Pipeline Transportation of Carbon Dioxide Containing Impurities recently published by ASME.
Lecturers
Mo Mohitpour is a Canadian Professional Engineer with 32 years of direct experience in engineering, construction, inspection and management of pipeline systems and associated facilities for oil, gas, condensate, batched products, specialty fluids (hydrogen and carbon monoxide, bitumen etc) transmission, storage, tankage and distribution. His experience covers detailed system design, route selection, sizing, hydraulics (steady state and dynamics), cost estimating, construction, inspection, consulting and management, as well as research and undertaking extensive training in all areas of pipeline technology. Has a further seven years of experience in metal forming (rolling, extrusion, forging and other manufacturing techniques) research and development. Mo is co-author of the books Pipeline Design & Construction, 3rd Ed., Pipeline Operation & Maintenance, 2nd Ed., Pipeline Integrity Assurance, and, most recently, Pipeline Transportation of Carbon Dioxide Containing Impurities (Dec. 2011). He has published more than 40 technical papers.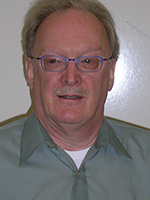 Brian Rothwell is a pipeline consultant based in Calgary, Alberta, Canada. He has worked in the pipeline industry and related sectors for over 45 years in the fields of materials, fracture and welding for pipeline systems, and for the last 25 years on safety and integrity, risk and reliability of gas transmission systems. Brian retired from TransCanada PipeLines in 2007 after 28 years of service. He has been active in Canadian Standards Association activities for some 30 years, and has served as Chair of the Technical Committee for pipeline systems and materials, in which he is still active. Brian is a member of the CSA Task Force on CO2 pipelines.
Syllabus
1. Introduction and background
CO2 science
CO2 and climate change
CO2 sources, uses and safety issues
Impure CO2 capture technologies
CO2 sequestration
CO2 transportation options
Pipeline technology for transportation of CO2 with impurities
Overview of pipeline hydraulics design
- Physical properties-equation of state
- Applicability of EOS for anthropogenic CO2 mixtures
- Effect of impurities on the phase properties of CO2
- Operating envelope of a CO2 pipeline
- Phase behavior of anthropogenic CO2
- Effect of impurities on CO2 storage, enhanced oil and gas recovery
2. Pipeline transportation of CO2
Establishing design parameters
Establishing CO2 pipeline pressure
CO2 product properties
Other design parameters
Typical pipeline system design
Measurement facilities layout
Pipeline valves
Pipeline controls
Piping and components materials
Codes and standards
Pipeline routing
3. Pipe material selection and fracture control
General introduction
Characteristics of decompression wave speed in CO2 with impurities
- Decompression wave speed in pure and anthropogenic CO2
- Experimental verifications
Fracture control
- Prevention of brittle fracture
- Fracture initiation resistance
- Fracture propagation control
- Fracture propagation control in gaseous phase CO2 pipelines
- Crack arrestors
4. Pumping, compression and other appurtenances
Introduction
Thermodynamics of CO2 compression in different phases
Initial compression of CO2 prior to entry into pipeline
Pipeline compression and pumping systems
Flow metering
Valves and other appurtenances
5. CO2 pipeline operation and maintenance
General operational issues
CO2 pipeline system operational requirements
Salient operational and maintenance requirements
CO2 pipeline maintenance
CO2 pipeline leak detection
Pipeline commissioning and start up
6. Atmospheric dispersion of CO2 containing impurities
CO2 emissions risk
Atmospheric dispersion
Release dynamics
Modeling tools
CO2 pipeline blowdown modeling
CO2 pipeline rupture modeling
7. Risk assessment and integrity management
Hazard and risk
Pipeline risk assessment & methods for pipeline transmission system
CO2 pipeline failure frequency calculation
Use of risk assessment in pipeline maintenance planning
Pipeline risk management
Reducing risk in operating pipelines transporting CO2 containing impurities
Integrity management of CO2 pipelines
8. Health, safety and emergency response
Health & safety general
Pipeline safety issues
Special hazard considerations for pipeline transporting supercritical CO2
containing impurities
CO2 pipeline emergencies
Emergency response planning

---
Organized by:

Supported by: