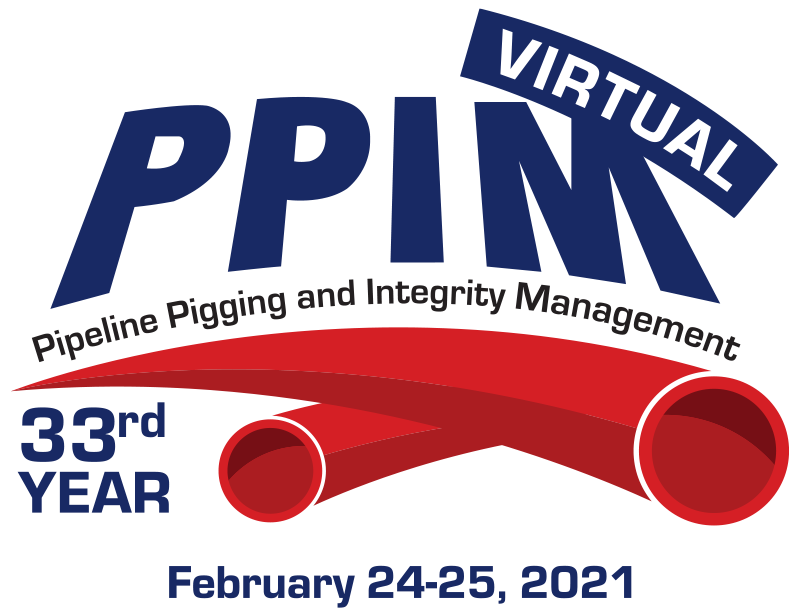 PPIM 2021 will be a virtual conference for 2021. Training courses will not be offered this year. Exhibiting companies will be included in an interactive Products & Services Directory of products and services in pipeline pigging, inspection, repair and integrity management.
Conference February 24-25
Technical papers will cover:

ILI applications, analysis, verification
Risk assessment
Engineering assessment
Materials verification
Dent assessment
Cracks & seam welds
Hydrostatic testing
Repair
Stress Corrosion Cracking
Strain Management
Hard spot assessment
Education, competency assurance
EXHIBITOR Products & Services DIRECTORY

Access more than 100 providers of specific products and services for your pipeline operations & maintenance requirements.