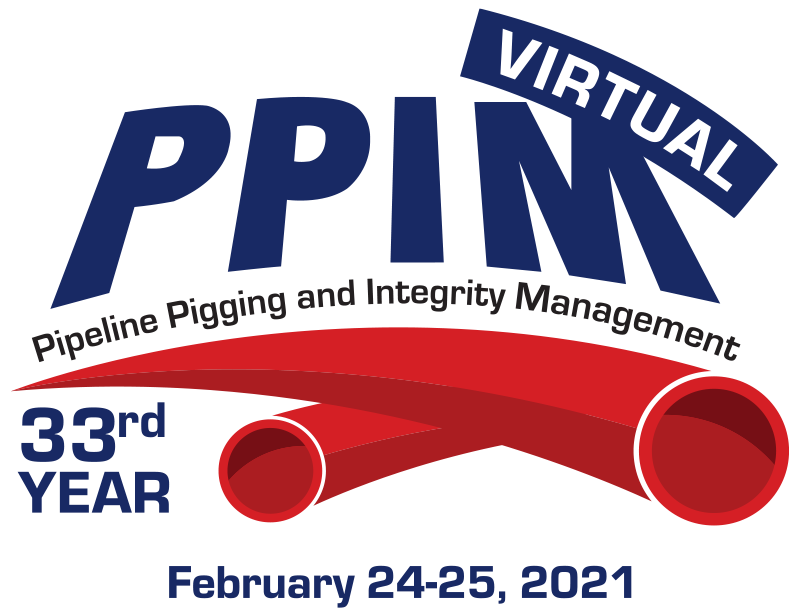 Sponsor profiles

PLATINUM ELITE – ROSEN GROUP
ROSEN's products and services support all critical aspects of the integrity management process. This includes preventing failures to keep people and the environment safe, compliance with regulations, and supporting safe operation. We utilize our vast experience to understand how assets deteriorate and propose effective measures to extend safe operating life. We strive to identify ways to improve asset safety, reliability and efficiency. With our specialized multidisciplinary team, you get the expertise you need and the experience you deserve. ROSEN has unrivalled expertise in all in-line and external inspection technologies, as well as profound knowledge of industry best practices, standards and regulations.
www.rosen-group.com
---

PLATINUM – INGU
INGU's Pipers® solution, innovative micro sensor technology and advanced data analytics, provide condition-critical data to optimize your pipeline integrity programs. Free floating Pipers® keep you on top of wall condition, deposits and leaks in all pipelines, regardless of location, condition, materials or configuration, free of downtime.
The cost of deployment is one-tenth that of conventional inline inspection tools, giving you the ability to be more present, more often, across your entire operations. The result is greater operational control and troubleshooting capabilities literally in the palm of your hand.
ingu.com
---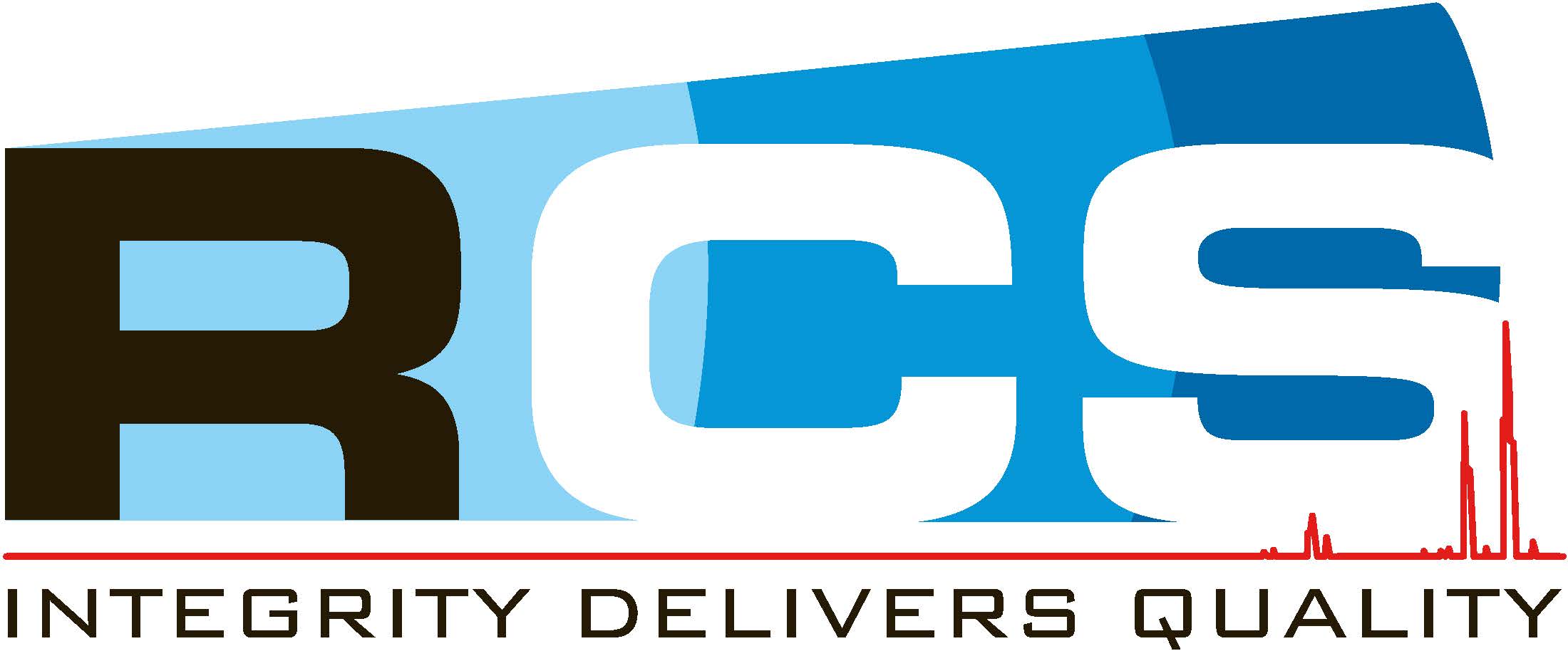 PLATINUM – RICCARDELLI CONSULTING SERVICES, INC.
RCS provides a variety of third-party consulting options for oil and gas pipeline asset owners and operators that includes traditional pipeline integrity engineering advice, advanced non-destructive testing solutions, and API/NACE endorsed inspections. RCS' core technical group provides DOT compliant NDE inspections to detect, measure, and characterize pipeline defects for purposes of ILI tool validation, direct assessment of corrosion. SCC, and mechanical damage, ILI/NDE signal correlation, advanced phased-array ultrasonic screening, and analysis of crack-like seam weld anomalies.

RCS's continued commitment to industry-leading research and development of asset integrity NDE technologies sets the company apart from traditional NDE services providers. Our primary focus is on the evaluation of pipeline anomalies identified by the ILI smart tools.

RCS maintains a level of experience and commitment to excellence through its alliance with subject-matter experts, pipeline-integrity engineers, specialized training, and enhanced personnel development.
rcsnde.com
---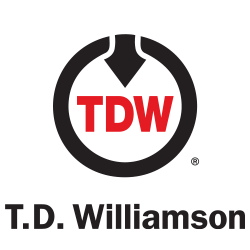 PLATINUM – T.D. WILLIAMSON
The world counts on pipelines as an energy lifeline. Through challenging and ever-changing times, pipeliners must responsibly transport product and keep it in the pipe.

At TDW, we equip pipeliners to perform. We demonstrate our passion for pipelines and depth of expertise as we deliver industry-leading advanced isolation, pipeline pigging and integrity assessment solutions.

Since 1920, we have helped the industry change the game with more insight, more capability, more uptime, and more throughput. The world counts on pipelines. Pipeliners count on TDW.
www.tdwilliamson.com
---

GOLD – MISTRAS
MISTRAS Group (NYSE: MG), a leading "one source" provider of asset protection solutions, offers specialized data collection, analysis, and management solutions to help ensure your asset's integrity from new construction to pipeline integrity management projects and more. With a robust suite of advanced and traditional non-destructive testing (NDT) solutions, Onstream's free swimming and tethered pigging capabilities and New Century's data software solutions, you'll have the data you need to keep your operations running safely and effectively.
pipelines.mistrasgroup.com
---

GOLD – NDT GLOBAL
NDT Global is the leading supplier of ultrasonic pipeline inspection (UT), acoustic resonance technology (ART), and advanced data analytics. A state-of-the-art inspection fleet provides the entire inline inspection (ILI) service spectrum for gas and liquid pipelines. The full range of services includes crack, metal loss, geometry, and mapping inspection, in combination with data analysis and integrity assessments.

First run success, best data quality and rapid report delivery are its key benchmarks. A skilled engineering and project management team, complemented by one of the best data analysis teams in the industry, has inspected and analyzed pipelines worldwide. The company has 14 offices around the world.
NDT Global is part of Eddyfi/NDT, an innovative technology group that strives to develop the most advanced NDT science and technology in the world.
www.ndt-global.com
---

GOLD – TEAM
TEAM, Inc. is a global leading provider of integrated, digitally-enabled asset performance assurance and optimization solutions. We deploy conventional to highly specialized inspection, condition assessment, maintenance and repair services that result in greater safety, reliability, and operational and economic efficiency for our client's most critical assets. A professional team of experienced engineers, technicians, and client support personnel backs each service armed with the best on-the-job safety and service training, equipment, and technical support in the industry. For more information, please visit TeamInc.com.
www.teaminc.com
---

GOLD – TRC
Groundbreaker. Game changer. Pioneer. Since the 1960s TRC has set the bar for clients who require more than just engineering, combining science with the latest technology to devise innovative solutions that stand the test of time. Today we are a global consulting firm for the oil and gas, power, environmental and infrastructure markets. TRC's 5,000 professionals work with a broad range of commercial, industrial and government clients and the communities they serve. We deliver breakthrough solutions that address local needs – so our clients can better succeed in an ever-changing world.
www.trccompanies.com
---

SILVER – CIRCOR PIPELINE ENGINEERING
For over 50 years, Pipeline Engineering has designed, tested, and manufactured pipeline pigging and flow assurance products and has provided pipeline engineering and project management services all around the world.
Pipeline Engineering supplies a full range of quick opening closures, pig signalers, pipeline pigging tools, and pipeline spheres, as well as designing and producing bespoke client specific polyurethane products with fabrication, machining, polyurethane moulding, and advanced testing facilities.
www.circor.com
---

SILVER – PIPELINE TESTING CONSORTIUM, INC.
Pipeline Testing Consortium, Inc. (PTC) was established in 1990 to assist employers with meeting the alcohol and drug testing regulations as mandated by the Department of Transportation (DOT). PTC maintains a high standard of compliance in regard to meeting the DOT regulations and is recognized by several major pipeline companies for our commendable service to not only the pipeline contractor but to the pipeline operator as well.

While PTC specializes in DOT programs, we work together with our members in establishing and following their own corporate substance abuse programs that may require annual or specialized testing that exceed federal requirements.

Our comprehensive program includes detailed corporate policies, nation-wide employee testing, and other compliance elements that are provided with superior customer service.
www.pipelinetesting.com
---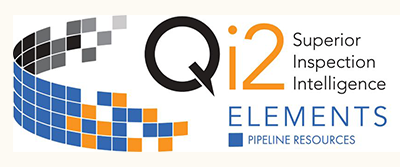 SILVER – Qi2 ELEMENTS PIPELINE RESOURCES
Qi2 Elements, Pipeline Resources, formerly known as Q-Inline is a full service in-line inspection (ILI) company. Services include IMU, Deformation and MFL ILI tools for pipeline diameters 6'' to 36''. Available as standalone or in combination, all tools are 1.5D capable and can be free-swimming or tethered.

We also offer:
Ultrasonic tools for metal loss detection for diameters 4'' to 52."
EMAT crack detection tools for diameters 8'', 10'' and 12."
Hard Spot detection and characterization for diameters 20'' – 36."
Our additional engineering analyses include corrosion growth rate, pipeline movement, bending strain, and API 1183 dent strain.
www.qi2elements.com
---
SILVER – WELDFIT CORPORATION
Weldfit Corporation has been manufacturing products for the oilfield and pipeline industry for over 50 years and offers hot-tapping & pigging services. The products include: Launchers & Receivers; Automated Launchers & Receivers; Extruded Headers & Manifolds; Hot Tap & Line Stop Fittings; Hot Tapping & Pigging Services; Reinforcing Saddles & Reinforcing Sleeves; Slug Catchers, and Piggable Wyes.
www.weldfit.com