Publications
JUST PUBLISHED!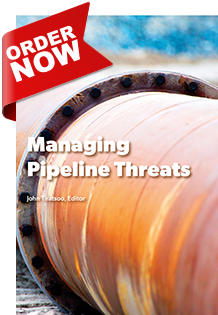 SPECIAL OFFER: Save 15%!
Available as a hardcover print book and eBook (PDF)
Order both versions and save another $25.50
Managing Pipeline Threats
An introduction to managing threats to pipeline safety and operations, this new book examines all the types of threats – from illegal tapping to corrosion, cracking, accidental third-party damage, geotechnical hazards and defective construction - and explains the methods and practices used to prevent or mitigate them. Read more...
---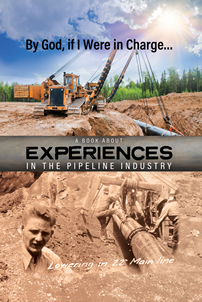 By God, if I Were in Charge…
a book about experiences in the pipeline industry
Available as a print book and eBook (PDF)
This book is a book by and about people who have a great passion for the industry and who have spent most, if not all, of their professional lives making it better, safer, and more sustainable. It is about people who have seen a great deal of change, gained experience and strived for continual improvement.  Read more...
---
An introduction to pipeline pigging
by the Pigging Products & Services Association
and Jim Cordell/Hershel Vanzant
Available as a print book and eBook (PDF)
Order both versions and save $10.00
---
Complete list of pipeline titles