Conferences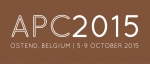 5-9 October, 2015, Ostend, Belgium
5-6 October, Training Courses
7-8 October, Conference
9 October, Additional lecture
---
November 4-5, 2015
University of Denver, Denver, CO
Join top executives involved with building and operating oil and gas pipelines throughout North America for a two-day conference focused on innovative approaches and best practices for managing new construction, ensuring safety, improving efficiency and overcoming challenges from inside and outside the industry. Topics to be covered:
Collaborating with stakeholders
Business partnerships
Governmental oversight
Fostering innovation
Market outlook
Project delivery
Quality control
Land management
Repurposing pipelines
For complete details, please visit www.plconference.com or
call +1 330 467 7588.
---
February 8-11, 2016
PPIM 2016 will once again bring together engineering management and field operating personnel from both transmission and distribution pipeline companies concerned with improved operations and integrity management. Read more...
---
This major multi-track conference will bring together experts from within and outside the region to discuss some of the latest technologies and concepts for maintaining and operating oil and gas pipelines in the most efficient, cost-effective, and professional manner, while taking account of the environmental and other concerns of the communities through which they pass. Read more...
---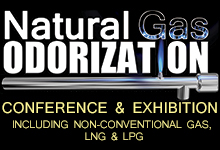 August 30-31, 2016
This two-day technical conference will cover all aspects of gas system odorization, from the basics to new technologies, system monitoring and measurement, formulations, case studies, practical application, troubleshooting, regulatory compliance, and legal/liability aspects. Read more...
Industry News