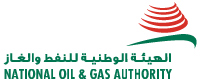 Held under the Patronage of
His Excellency, Shaikh Mohammed bin Khalifa bin Ahmed Al-Khalifa,
Minister of Oil, Kingdom of Bahrain
Why exhibit at POMME 2018?
Sponsoring and exhibiting at Pipeline Operations & Management will give you unparalleled access to decision-makers in the Global and Middle East pipeline industry. The event is:

Attended by members of the pipeline industry from around the world

A unique opportunity to hear high quality technical presentations with the best regional and
international presenters

Attended by high quality delegates and trade visitors from the entire pipeline industry

Sensibly priced to provide the best value for money and return on investment

An unparalleled opportunity to do business in the region and globally.
Who visits?
Here are just some of the 2016 attendee job titles:
CEO
Contracts Manager
Director
General Manager
Manager – Business Development
Manager – Equipment & Consumables
Manager – Valves & Pumps
Manager Business Development
Manager Operations
Manager Project Coordinator
Manager Special Projects
Manager – Planning and Performance
Manager – Technical Marketing
Managing Director
Mechanical Engineer
Pipeline Engineer
Pipeline Services Manager
Project Purchasing Manager
Senior Project Engineer
Technical Advisor
Valve Technicial
Valves Engineering Consultant
Break into the lucrative gulf region