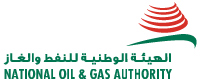 Held under the Patronage of
His Excellency, Shaikh Mohammed bin Khalifa bin Ahmed Al-Khalifa,
Minister of Oil, Kingdom of Bahrain
What's Included
The space fee is US$600 per square metre (furnished with shell scheme, counter, chairs, lighting and power)
All spaces are 3 x 3m (9 sqm) except the following:

#1: 3 x 6 m

#2, 3 and 4: 4 x 4m

#5: 4 x 8 m

#6 and 7: 4 x 6 m
See floorplan for locations.

Each 9-square-metre unit of space includes 1 FREE conference registration (US$1695 value) and 1 FREE exhibit staff registration (US$395 value), inclusive of lunches, morning and afternoon refreshment breaks, and receptions, plus a limited number of FREE passes to visit the exhibition.
Note: Free passes are for exhibitors' Operator Company clients and prospects only and may not be used by exhibiting company or by other vendor/service company personnel.)
Also included for each 3 x 3m unit of space:

Shell-scheme package

Additional exhibition registrations: US$395 each
Additional conference registrations: US$1595 each (includes full conference registration, meals, receptions).