Pipeline Defects Repair Workshop
Led by Sergio Limón and Michael J. Rosenfeld
September 27-28, 2023 | PRCI's Technology Development Center | Houston
Register before September 13, 2023 and save $100!
Day 1
9am-5pm CDT
Course
Day 2
9am-5pm CDT
Course
Event Venue
This course will be held at PRCI's Technology Development Center in Houston.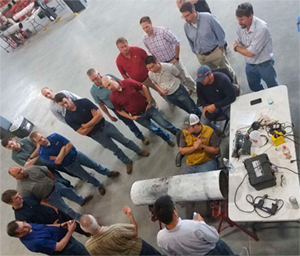 PRCI Technology Development Center
6410 Langfield Road, Building J
Houston, TX 77092
Main +1-281-846-7570
prci.org/tdc
Accommodations
You will need to make your own hotel booking if you require one. Below is a list of hotels in the area surrounding PRCI's Technology Development Center where the course will take place.
Beware of third-party offers related to hotel bookings. We have not authorized anyone to contact you. Consider any such offers as scams designed to steal money. Legitimate bookings can only be made direct with the hotel using the link or telephone numbers above. For telephone bookings, please mention the code "Clarion Technical Conference" to receive the discounted rate.