THE INTERNATIONAL
PIPELINE RISK MANAGEMENT
FORUM
November 8-9, 2023 | Hyatt Regency Houston West | HOUSTON
plus Training Courses
November 6-7, 2023 | HOUSTON
Register by October 23 and save $200!
Analytics and Machine Learning for Pipeline Risk
November 6-7, 2023
COURSE SCHEDULE
Day 1:
8:30am-5pm CDT
Day 2:
8:30am-5pm CDT
This is a hands-on course to learn the basics of machine learning as applied to risk management.  You will learn how to leverage your current data to assess integrity threats, select mitigation options, predict costs, identify useful patterns, and learn and validate risk-based machine learned models.
COURSE OBJECTIVES
Machine learning is emerging as a fundamental practice in support of pipeline integrity and risk management processes. As the amount and complexity of data is ever expanding, machine learning is making it possible to efficiently identify useful patterns and apply these as models in the context of risk.
This course is a highly interactive hands-on workshop where you will work with your data to learn the fundamentals of machine learning. Through a secure web-based application, you will work through key fundamentals and use cases to personally experience how models are learned and validated, complex patterns revealed, outliers identified, and data quality assessed and mitigated.
Day 1 of the course focuses on the machine learning process and key elements including learning types, models, model validation, data quality and mitigation, and data pre-processing in preparation for learning. Day 2 focuses on high value use cases including modeling integrity threats, measuring predictor importance, assessing rare threats, and practical aspects of using models to support probabilistic based QRA.
A key objective at completion is for you to have a sound understanding of the machine learning process, it's benefits and drawbacks, and the ability to converse in this domain. A complete set of course presentation materials (120 pg) will be available for those who want to review course content afterwards. Attendees are encouraged to bring their own data to experience how machine learning can build predictive models.
CONTINUING EDUCATION UNITS
Upon completion of the course, participants will be awarded 1.4 CEUs.
WHO SHOULD ATTEND
Anyone requiring a working knowledge of analytics and machine learning.
WHAT YOU WILL LEARN
This course will present the basics of machine learning and how the process is used to support integrity and risk management:
Data sampling, preparation & quality assurance methods
Feature analysis & engineering
Classification & cluster learning methods
Regression learning methods
Outlier detection
Model validation
Machine learning based risk
Resources to continue your learning
Where to go to learn & perform your own machine learning
INSTRUCTOR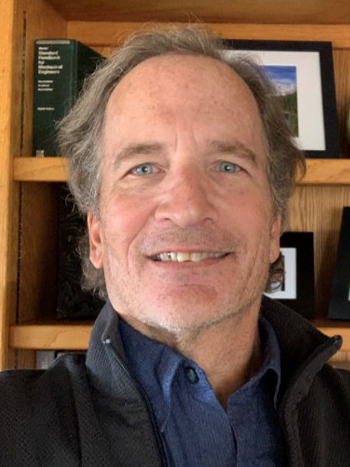 Mike Gloven is the managing partner of Pipeline-Risk, a provider of machine learning based integrity management and risk solutions for the oil, gas, and water industries. He's a risk and asset management practitioner with more than 30 years of experience working as an asset and integrity manager, technical consultant, software developer, business owner and energy company executive. Mike is a frequent speaker on machine learning based risk & integrity management and has led the development of numerous technology-based solutions currently in use in the energy industry.